Everyone Invited
August 30, 2020
Time & Location to be determined.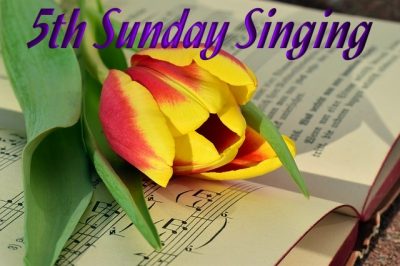 Details of the next fifth Sunday multi-church singing have not yet been determined. As soon as there is any information available, the details will be posted.
So, be sure to mark your calendars and check back for any further information and updates… Then come on out for a couple of hours of singing praises to the Lord!!! Area churches are invited to come sing, bring some specials, and just enjoy the fellowship.
Refreshments will be served following the singing!!!
Hope you will join us!!!